A visit to the "Forgotten Coast" will have you making memories you won't soon forget.
Sitting on a small barrier reef on the Gulf of Mexico lies a historic village that feels more like a New England town than somewhere in Florida. Seemingly untouched by the building boom that has hit most of the coastline in the Sunshine State, Cedar Key welcomes visitors with its sleepy fishing village vibe. Sixty miles from the closest city, it's the perfect destination for some R&R, or for getting into adventures that are off the beaten path.
With fewer than 1,000 year-round residents, this quaint little town surrounded by shallow mud flats and seagrass beds welcomes visitors to its three-block-long main street filled with antique shops and seafood restaurants. Neighborhoods of charming cottages on stilts meet streets lined with live oak, draped with Spanish moss. Take a golf cart or bicycle (both available for rent downtown) and begin your exploration of the island. You will feel right at home as it's the type of place people still wave and say hello.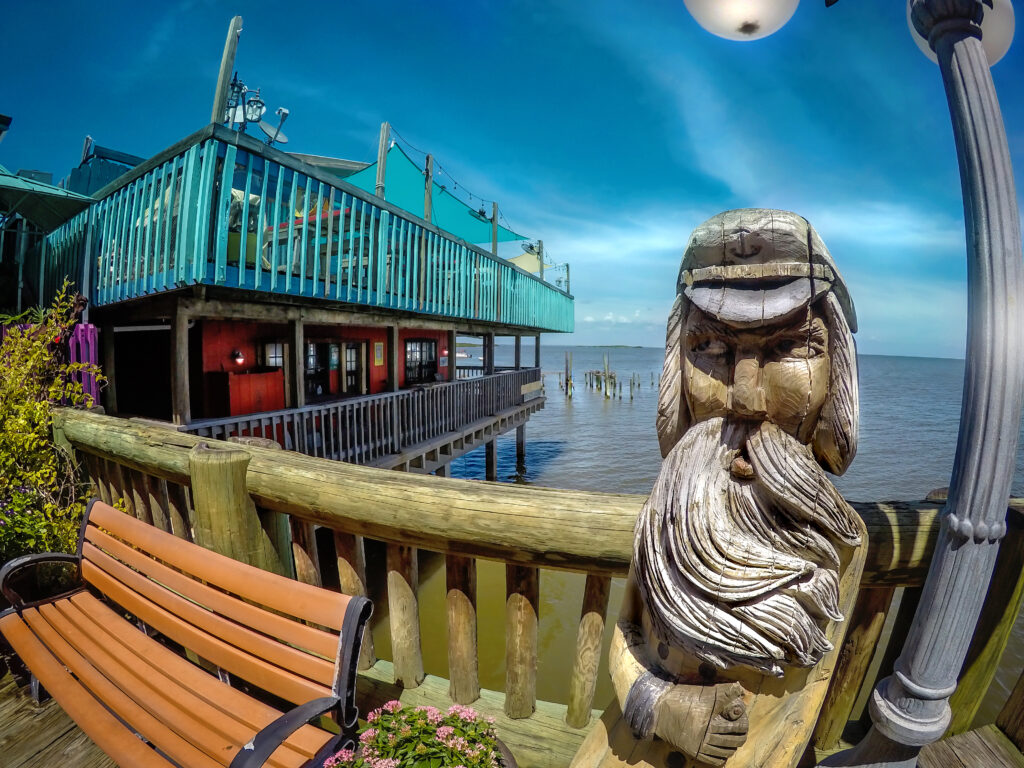 Cedar Key is one of Florida's oldest towns, founded in 1845. By 1860, it had become the western station for the Florida Railroad. An important port during the Civil War, it was used for supplying the Confederacy. Burned to the ground by Union soldiers, it was later retaken by the Confederates. One of the only buildings to survive the fire was the General Store and it is now the supposedly haunted and very popular Island Hotel. Legend has it there are over a dozen ghosts that reside there. Home to the Neptune Bar made famous by Jimmy Buffet in the 1980s due to his many performances there, this hotel, bar and restaurant is a "must do" for any paranormal fan, Parrothead or someone looking to experience the vibe of the town.
If you are the more outdoorsy type, take a boat tour or kayak out to an old ghost town located about a half mile off the coast. Atsena Otie Key was a bustling town until it was destroyed by a hurricane in 1896. The old windmill, steam boiler, decaying docks and cemetery can still be seen, along with other remnants of the town. As you paddle around the island, you may encounter dolphins, or some of the species of birds that make Cedar Key an exceptional spot for avian enthusiasts. Bald eagles, white pelicans, roseate spoonbills and whooping cranes can all be found in the area. Fishermen will enjoy casting into the unspoiled waters, with the network of canals and grass flats that are host to tarpon, redfish and snook. If you prefer staying closer to shore, there is a fishing dock in town free of charge.
If you are looking for a quaint getaway for the whole family that feels more New England than Florida, look no further than Cedar Key. A trip to the Forgotten Coast won't soon be forgotten.